Mobile Stools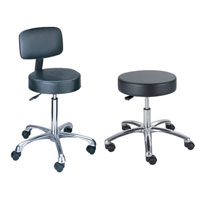 View Item
Lab Stools
From:
$232.99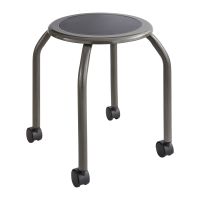 View Item
Diesel Stool Trolly
$61.99
Mobile Stools
Find the perfect perch in any of our
Stools
!Mobile Stools are great to scoot around the office, school, or lab when you need to get from one desk to another quickly. Maybe youíre pulling something off a printer right behind you or just checking on some lab results down at the end of a
Science Lab Table
. You donít need to get up when you can glide smoothly over to where you need to be on a stool with wheels!
Lab Stools
,
Medical Stools
,
Industrial Stools
, and School Stools can all be enhanced if they have wheels on them to make mobility possible and convenient.
Circulation Stools
for
Circulation Desks
and High Top Reception Desks make it easy to adjust seats, adjust positions at the counter, and be comfortable for long hours.Ergonomic Stools and Stools with Foot Rests provide some comfort to hours of sitting that can be hard on your body. Enjoy the comfort and mobility that Plastic Mobile Stools and Padded Mobile Stools can give you. Try a Mobile Stool with Back Rests for even more comfort at your job!