Curtain Track & Accessories
Architect specified Cubicle Curtain Track for Hospitals, Exam Rooms, and Professional Use.Extruded Aluminum track: 1-3/8" wide x ...
Call for Pricing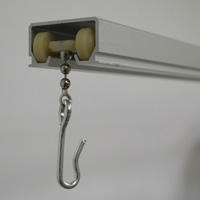 Track can be surface mounted or suspended.
Available in Satin Anodized Aluminum or White Enameled finish.
Our tracks can be spliced for ease of shipping and installation or in most cases manufacturer in one piece.
All Tracks come complete with 2.2 carriers per foot of track, as well as two end stops and one removable snap out per track layout...
Bends are available in 45° & 90° Only. All bends have a 12" radius
Call for Pricing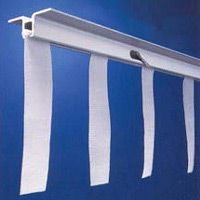 Includes 2.2 "hook and tabs" per foot.Track & Curtain Measure FormPrint our Measure Form, fill out the track and curtain informati...
Call for Pricing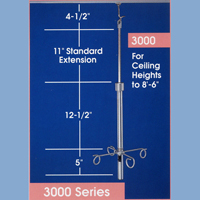 3000 is for ceiling heights up to 8'6"
3001 is for ceiling heights over 8'6"
Call for Pricing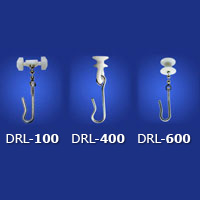 All Carriers come in bags of 100.
Call for Pricing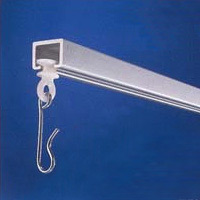 Custom DRL-50 Tracks include 2.2 IFC-400 Carriers per foot.
Bends are available in 45° & 90° Only.
Screws not included.
If you need any assistance or your track setup requires options that are not provided in the form below please call 1-800-791-2946...
Call for Pricing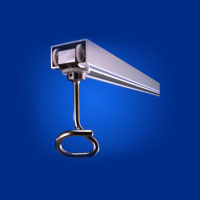 Call for Pricing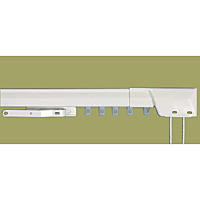 30% Thicker Steel Than our Nearest Competitor for Durability
Green Kirlon™ Strip to Ensure Easy Traverse
Easy On/Easy Off Celcon Traverse Slides with End Gate Design - Slides can Be Added or Deleted While the Rod is Hanging
Customizable - This Rod Can Be Adjusted in the Home From a Split Draw with Left or Right Controls, to a One-Way Left or One-Way Ri...
10-Year Warranty
Call for Pricing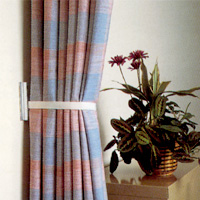 Call for Pricing
Cubicle Curtain Track
The
Cubicle Curtain Track
from Brite Inc. is Made in USA with the highest quality and standards in the industry. Our DRL-98 can be found in Hospitals, Physical Therapy Areas, Training Rooms, Nursing Homes and quite often in residential use. The track is durable and versatile. It is perfect for
Cubicle Curtains
and
Privacy Curtains
, but we have also had customers purchase the track to hang golf
Mesh
Nets. Available in stock size kits or designed to your size specifications, our Duralign tracks will stand the test of time.Our
Break-Away Tracks
are highly regarded as one of the safest tracks in the industry. With the options for ceiling or wall mount, the
Break-Away Curtains
and track are used in not only psychiatric spaces but are also great as RV curtains and boat curtains.
Tie Backs
come in nylon white and
Flexible Curtain Tracks
are available for custom rooms. Custom tie backs can be made to match the material of the curtains. Please speak with your customer service representative for details.Whether this is your first time purchasing curtain track or you are an "old-hat" at the process, we at Brite Inc are here to assist and help make your purchase go smoothly. Feel free to call any time with questions or to place an order.