Egan Dimension Tack Boxcore™ Presentation Board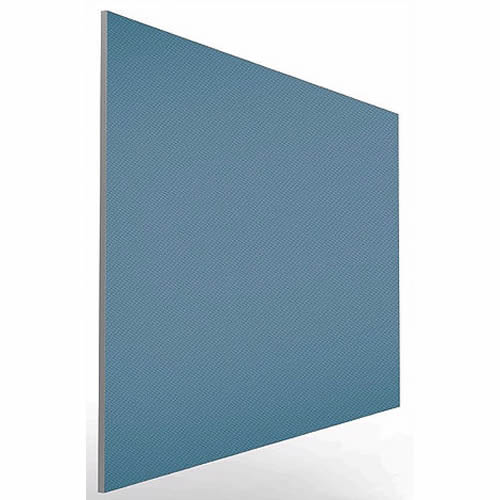 Image May Not Reflect Selected Options
$375.99
ea.
List Price:

$530.00
You Save:

$154.01 (29%)

Estimated Ship Date: Call or Request Quote
You've Selected:
DTB243619FCA
Egan Dimension Tack Boxcore™ Presentation Board, 36"H X 24"W, 3/4" Depth, Fabric Surface, Clear Anodized Frame
Dimension Tack Boxcore features a 3/8" deep tackable panel mounted proud on the board, for high holding power. Constructed using Egan Boxcore technology which brings crisp edge definition, permits portrait or landscape orientation in the field, and provides more robust edges for excellent board quality and durability. The Boxcore frame sits flush against the wall and features a low profile when viewed from the front, thanks to its ultra-thin bezel. Frame can be specified 3/4" or 1 1/8" deep in It is designed to complement other Boxcore technology-based Egan presentation boards. Frames can be specified 3/4" or 1 1/8" deep in standard Clear Anodized.
Clear Anodized is the default frame color
Custom sizes and frame colors are available
A slight margin reveal of approximately 1/32" will appear at the edges of the frame
Mounting cleats included
Not dry-erase compatible
Not projection-compatible
Magnet compatible
Surface is printed ink on polyester film
Trim size is 3/16" less than the size of the product
Mounting cleats included for flush wall mount installation
A slight margin reveal of approximately 1/32" will appear at the edges of the frame
Available in EganFabric, EcoTack, Maharam, or Customer's Own Material
Available in square and round corners
Reorientable portrait-to-landscape in the field
Linked configuration not available
You May Also Like
For your reference:
This item is also sometimes listed under the following manufacturer numbers
DTB243619COMCA, DTB243619FCA, DTB243619TCA, DTB243629COMCA, DTB243629FCA, DTB243629TCA, DTB483619COMCA, DTB483619FCA, DTB483619TCA, DTB483629COMCA, DTB483629FCA, DTB483629TCA, DTB484819COMCA, DTB484819FCA, DTB484819TCA, DTB484829COMCA, DTB484829FCA, DTB484829TCA, DTB604819COMCA, DTB604819FCA, DTB604819TCA, DTB604829COMCA, DTB604829FCA, DTB604829TCA, DTB724819COMCA, DTB724819FCA, DTB724819TCA, DTB724829COMCA, DTB724829FCA, DTB724829TCA, DTB964819COMCA, DTB964819FCA, DTB964819TCA, DTB964829COMCA, DTB964829FCA, DTB964829TCA