Focal™ Stabilizing Footrest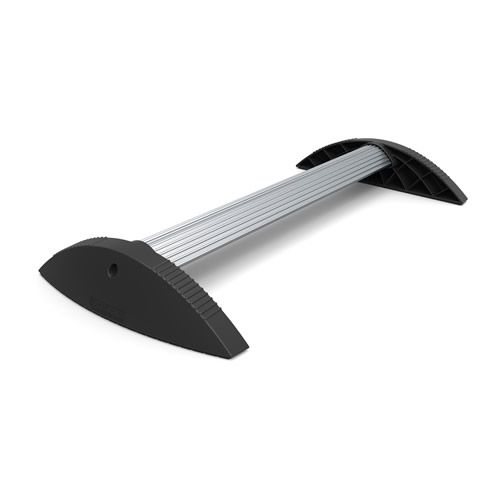 Ships in 2 business days
Estimated Ship Date: 8/15
The stabilizing Foot Rest makes it easier than ever to get foot support you need. It takes pressure off your feet, enabling better circulation and provides much-needed ankle support. Additionally, the Stabilizing Foot Rest allows you to keep moving throughout the workday, encouraging you to vary postures while you work. Can be paired with standing desks and traditional seated workstations.
Raised ridges provide a non-slip surface to rest your feet
Sleek and unobtrusive design
Pairs with any desk or table, and many other Safco Active seats
Inspires movement throughout the workday, which may help to improve circulation and remove pressure from the feet and back
Non-marring, Butyl rubber feet keep the footrest in place on hard and soft surfaces
Lightweight for easy portability
Sturdy, extruded anodized aluminum bar, rated up to 300 lbs.
You May Also Like