Mounted Tilting Mirror-Whiteboard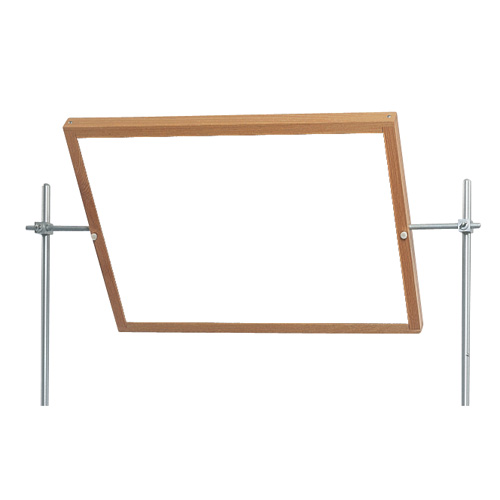 Ships in 7 days or less!
Estimated Ship Date: 11/1
This science table fixture features a shatter resistant acrylic mirror on one side and a whiteboard on the other side. As a result, the teacher can tilt the unit to any angle during a demonstration and show the whole class what he/she is doing in the mirror, all while writing notes and drawing diagrams on the whiteboard side. Add this Mounted Tilting Mirror-Whiteboard to your science lab workstation today and teach verbally and visually at the same time.
Acrylic mirror on one side, whiteboard on the reverse.
Adjustable tilt allows teacher to reflect demonstrations in the mirror.
Nylon screws attach the mirror securely to a 1/2" diameter crossbar (sold separately).
Framed in solid oak.
Dimensions: 27-3/4"W x 20-3/4"H
Weight: 12 lbs.
You May Also Like