Straight Grab Bars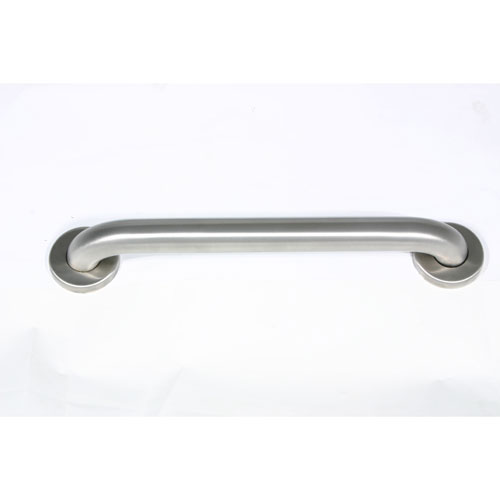 Ships in 7 days or less!
Estimated Ship Date: 12/11
You've Selected:
BAR-SB18
Straight Grab Bar, 18"L x 1.25"Diam, Twist Flange, Stainless Steel Satin Finish
We offer a wide range of high quality stainless steel grab bars. Bars are made of heavy duty 18 gauge 304 stainless steel and have a 1 ½" wall clearance with precise 90 degree angles standard. When installed correctly all grab bars comply fully with ADA guidelines and can withstand loads in excess of the 250 lb requirement. The flange of the bar which is attached to the wall, floor or ceiling is an important structural and aesthetic aspect of the grab bar assembly.
Available online in Satin Stainless steel finish with Concealed Twist Flange.
Many other options available including but not limited to: Peened (grip), Knurled, Polished Brass and Powdercoat finishes. Exposed, Concealed with set screw, welded stud flanges. Please Call for pricing, May effect lead time
All bars are fabricated to meet the requirements of ASTM#F446-85
Comply with ANSI A117.1-1986
Stainless Steel bars meet federal specification WW-P-541/8b,ammendment 1
All ADA Code requirements
We specialize in Customs, Please call with any requests! Lead time may vary on customs.
You May Also Like
For your reference:
This item is also sometimes listed under the following manufacturer numbers
BAR-SB18, BAR-SB24, BAR-SB36