Teacher Carts
Classic Royal® Reading/Writing Centers
Call for Pricing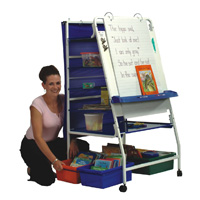 Expanded Storage Royal® Reading/Writing Center
Call for Pricing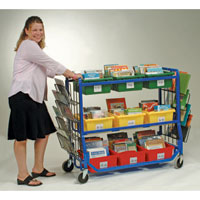 Library on Wheels™
Call for Pricing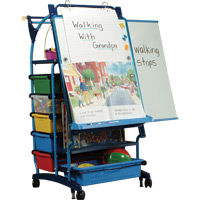 Premium Royal Inspiration Station
Call for Pricing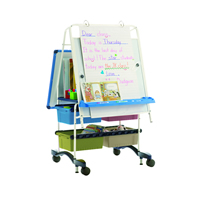 Royal Reading/Writing Center
Call for Pricing
Standard Royal Inspiration Station
Call for Pricing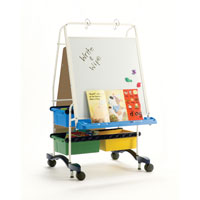 Regal™ Reading/Writing Centers
Call for Pricing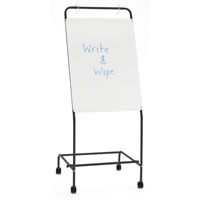 Basic Chart Stand
Call for Pricing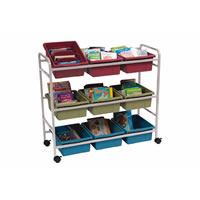 Book Browser Cart
Call for Pricing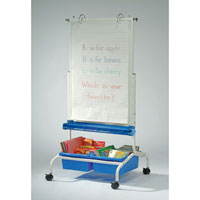 Deluxe Chart Stand
Call for Pricing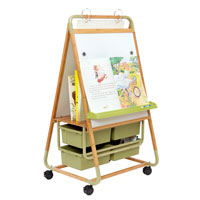 Double Sided Bamboo Teaching Easel with ECO Tubs
Call for Pricing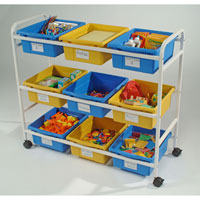 Multi-Purpose Cart
Call for Pricing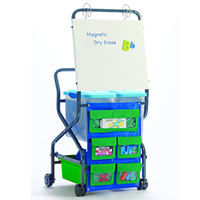 Teacher Trolley
Call for Pricing
Teacher Carts
Teacher Carts and Teaching Easels on wheels make storing and transporting lesson materials easy. Have students sit around the whiteboard easel for one-on-one lessons or story time. The Teaching Easels with drawers keep track of all your
Whiteboard Accessories
and other teaching materials.
Book Carts
, like the
Library on Wheels
, make it easy to offer a large selection of books to children without juggling or being disorganized.The Art Storage Cart wheels your paint, paper, and art supplies around.
Teacher Cart Accessories
keep the mobile teaching easels and teacher carts on top of their game and your arms from getting too full. Stock up on
Early Childhood Supplies
and don't forget your teaching easel on wheels for convenience and organization!