Curtain Track & Accessories
Duralign Hospital & Cubicle Curtain Track Kits
Call for Pricing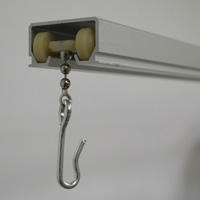 Duralign Cubicle Curtain Track
Call for Pricing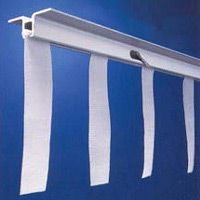 DRL-69 Ceiling Mounted Break-A-Way Curtain Track
Call for Pricing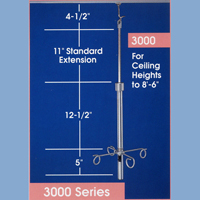 3000 Series Bottle Holders
Call for Pricing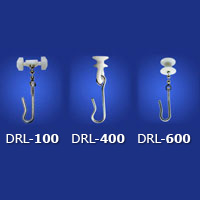 Curtain Carriers
Call for Pricing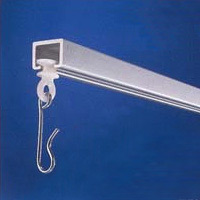 DRL-50 Cubicle Curtain Track and Carriers
Call for Pricing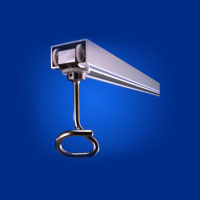 Duralign I.V. Track Kits
Call for Pricing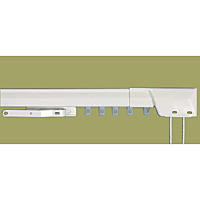 Superfine® Drapery Traverse Rods
Call for Pricing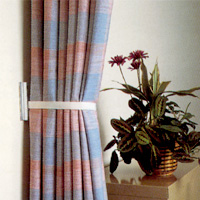 Tie-Backs
Call for Pricing
Cubicle Curtain Track
The
Cubicle Curtain Track
from Brite Inc. is Made in USA with the highest quality and standards in the industry. Our DRL-98 can be found in Hospitals, Physical Therapy Areas, Training Rooms, Nursing Homes and quite often in residential use. The track is durable and versatile. It is perfect for
Cubicle Curtains
and
Privacy Curtains
, but we have also had customers purchase the track to hang golf
Mesh
Nets. Available in stock size kits or designed to your size specifications, our Duralign tracks will stand the test of time.Our
Break-Away Tracks
are highly regarded as one of the safest tracks in the industry. With the options for ceiling or wall mount, the
Break-Away Curtains
and track are used in not only psychiatric spaces but are also great as RV curtains and boat curtains.
Tie Backs
come in nylon white and
Flexible Curtain Tracks
are available for custom rooms. Custom tie backs can be made to match the material of the curtains. Please speak with your customer service representative for details.Whether this is your first time purchasing curtain track or you are an "old-hat" at the process, we at Brite Inc are here to assist and help make your purchase go smoothly. Feel free to call any time with questions or to place an order.